Scheduled Classes and Events
Town Halls:  We encourage everyone to participate in our town halls to become more knowledgeable and support this valuable program.  These are great opportunities to ask questions about how the program works, and how it has positively affected Arizona children for almost thirty years.  Ask how you can help get your local community schools involved.  The more town hall attendees we have, the more advocates Arizona will have promoting the well-being of today's children.  Many children at risk have been overlooked and have fallen through the cracks in past years.  Unfortunately, they tend to live below the poverty line and are statistically more likely to commit criminal activities today.  We can, however, reach the children of today.  Sign up for a town hall meeting and find out what you can do to help!  The more we pour into the children at risk in our own communities, the stronger and safer our communities will be.
Educator Training:  The training is provided to educators.  We define "educators" as any Arizona school employee that interacts with children daily, who can help identify children at risk, and work with other colleagues to implement assistance to those children.  Teachers, nurses, cafeteria personnel, guidance counselors, janitorial staff, bus drivers, are all examples of individuals who may be influential in positively affecting a child throughout the school day.
Training is provided at no cost to the attendees.  We do require that 1) attendees are affiliated with Arizona school districts, and 2) for an effective student assistance program to be implemented in each school, we ask that a minimum of four attend a 3-Day MSAP Workshop from each school.  The 1-Day MSAP Booster Class was especially designed to sharpen the skills of those who have attended the 3-Day workshop, therefore the 3-Day MSAP Workshop is required to attend the 1-Day MSAP Booster Class.
Fundraising:  We obviously encourage everyone to participate in our fundraising events.  It is a financial challenge to be able to make available some of the best educational consultants at no cost to our attendees, but that is truly our mission, with your help.  The Arizona Masonic Foundation for Children is a 501(c)(3), so when considering a tax-deductible donation throughout the year, we would ask that you please consider the following:
a donation on our donate page, as well as,
participate in a fundraising event,
donate through a no cost-to-you donation, like Amazon Smile, or
any combination therein. 
We value you supporting our mission to reach children at risk in all Arizona schools.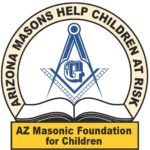 January
26

27

28

29

30

31

1
2

3

4

5

6

7

8
9

10

11

12

13

14

15
16

17

18

19

20

21

22
23

24

25

26

27

28

29
30

31

1

2

3

4

5
February
30

31

1

2

3

4

5
6

7

8

9

10

11

12
13

14

15

16

17

18

19
20

21

22

23

24

25

26
27

28

1

2

3

4

5
6

7

8

9

10

11

12
March
30

31

1

2

3

4

5
6

7

8

9

10

11

12
13

14

15

16

17

18

19
20

21

22

23

24

25

26
27

28

29

30

31

1

2
3

4

5

6

7

8

9
April
27

28

29

30

31

1

2
3

4

5

6

7

8

9
10

11

12

13

14

15

16
17

18

19

20

21

22

23
24

25

26

27

28

29

30
1

2

3

4

5

6

7
May
1

2

3

4

5

6

7
8

9

10

11

12

13

14
15

16

17

18

19

20

21
22

23

24

25

26

27

28
29

30

31

1

2

3

4
5

6

7

8

9

10

11
June
29

30

31

1

2

3

4
5

6

7

8

9

10

11
12

13

14

15

16

17

18
19

21

22

23

24

25
26

27

28

29

30

1

2
3

4

5

6

7

8

9
July
27

28

29

30

31

1

2
3

4

5

6

7

8

9
10

11

12

14

15

16
17

18

19

20

21

22

23
24

25

26

27

28

29

30
31

1

2

3

4

5

6
August
31

1

2

3

4

5

6
7

8

9

10

11

12

13
14

15

16

17

18

19

20
21

22

23

24

25

26

27
28

29

30

31

1

2

3
4

5

6

7

8

9

10
September
28

29

30

31

1

2

3
4

5

6

7

8

9

10
11

12

13

14

15

16

17
18

19

20

21

22

23

24
25

26

27

28

29

30

1
2

3

4

5

6

7

8
October
26

27

28

29

30

31

1
2

3

4

5

6

7

8
9

10

11

12

13

14

15
16

17

18

19

20

21

22
23

24

25

26

27

28

29
30

31

1

2

3

4

5
November
30

31

1

2

3

4

5
6

7

8

9

10

11

12
13

14

15

16

17

18

19
20

21

22

23

24

25

26
27

28

29

30

1

2

3
4

5

6

7

8

9

10
December
28

29

30

31

1

2

3
4

5

6

7

8

9

10
11

12

13

14

15

16

17
18

19

20

21

22

23

24
25

26

27

28

29

30

31
1

2

3

4

5

6

7