Event Attendees
No attendee found! Be the first one to book!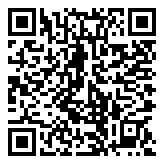 1-Day MSAP Booster Class – Dec. 08, 2022
The original three-day Masonic Model Student Assistance Training prepares school-based teams to identify and intervene with at-risk students focusing on Academics, Behavior, Health, and Attendance.  During this intense training participants develop essential skills to implement this model once they return to their school site. Within six-months to one-year following initial training, teams are invited back for a one-day MSAP Booster Training to discuss implementation at their individual sites. Each session evolves as participants share what is currently working for them and their students and staff and what issues and concerns have arisen.
This agenda is always flexible based on the needs of each group. The goal is for each team to conclude training with a specific Plan of Action to improve their existing program.
Required to Attend:  We require attendees be affiliated with Arizona school districts, and that they have previously attended the 3-Day MSAP Workshop.
Hourly Schedule
Day 1
Welcome and Reintroductions
What Successes Has Your Team Had?
What Concerns Have Arisen?
Review of Key Elements
Review of MSAP Model
Identification of Specific Issues and Concerns
Action Planning for Program Improvement
Sold out!